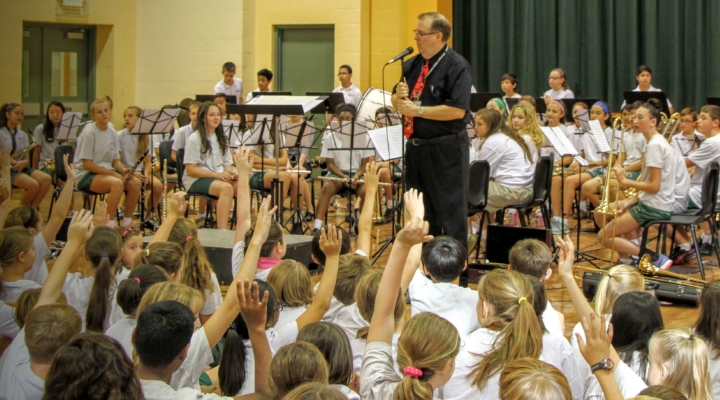 FAQs
Frequently Asked Questions
---
My family is not Catholic, but I love the academic and extra-curricular opportunities Slade offers. Does my child have to baptized Catholic to attend Monsignor Slade Catholic School?
Your child does not have to be Catholic to attend Monsignor Slade Catholic School. There is a discount offered to students who are baptized and registered Catholics as verified by their local parish.
Does Monsignor Slade Catholic School offer scholarships or tuition assistance?
Financial Assistance is available through the Archdiocese of Baltimore, Monsignor Slade Catholic School, and through some parishes. Families interested in applying for tuition assistance through the Archdiocese of Baltimore must complete the FACTS financial aid process. A FACTS financial aid application will also be required for assistance through Monsignor Slade Catholic School or any of our parishes.
What time does school begin and dismiss?
The doors to the school open at 7:30 a.m. Middle school will begin classes at 7:45 a.m. and classes for grades K-5 will begin at 8:00 a.m. Dismissal is at 2:45 p.m.
I work full-time and cannot pick up my child at the scheduled dismissal time. Is there after-care available?
Before and after school child care is available. For further information, please contact our Extended Care Director, Mrs. Debbie Gielner, at 410-760-2024 or d.gielner@msladeschool.com

I am not able to attend the Open House event. Is there any way I can tour the school?
Absolutely! Pre-K2-8th grade tours are offered by appointment only. Please call our Advancement office at 410-766-7130, ext.107, or inquire now to schedule a tour.