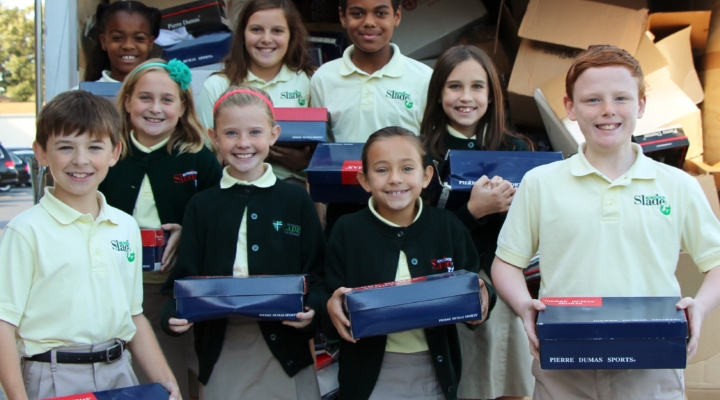 Vision & Mission
Mission Statement
The mission of Monsignor Slade Catholic School is to promote Catholic faith and intellectual development in our students. We do this by teaching about and modeling the precepts of the Catholic faith, as well as challenging our students with a rigorous course of study. We do this so that they will use their faith, knowledge, and skills to shape their futures positively and work for the benefit of the whole society.

Belief Statement
We believe in the value and dignity of each person.
We believe that teaching is a noble profession.
We believe faculty, staff, and parents guide students to an awareness of their relationships with God and others.
We believe that the knowledge of religious truth and values is necessary to respond to the Church's call to meet local, national, and global needs.
We believe parents are the primary educators of their children.
We believe that the school, in partnership with parents, promotes students' development.
We believe a nurturing and safe environment is essential for learning.
We believe in encouraging critical thinking, leadership, and civility, by providing learning opportunities that meet the needs of the developing person.