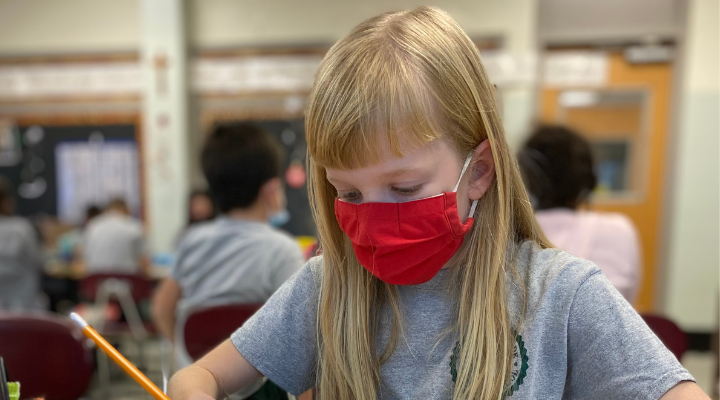 Academics
A Monsignor Slade education offers students access to state-of-the-art technology, exposure to cultural and performing arts programs, and a solid educational and spiritual foundation rooted fundamentals. Our students progress through a rigorous course of academic study which prepares them to be successful in high school and beyond. Discover the many opportunities our students are offered to enhance their learning experience at Monsignor Slade Catholic School:


Technology: Technology courses are essential to every Catholic School Curriculum. In fact, technology is required to be integrated throughout each course of study from Mathematics to Religion. At Monsignor Slade, we are fortunate to have a full-time STEM Coordinator and a dedicated STEM Lab complete with a MakerSpace. Our students have opportunities to join after-school activities like a First Lego League Robotics club. To learn more about how technology is integrated into the curriculum at Monsignor Slade Catholic School click here.
Resource Programs: Monsignor Slade Catholic School is one of a few Pre-K-8th grade Catholic Schools in the Archdiocese of Baltimore able to offer education support accommodations for students with mild to moderate learning or developmental challenges. We are fortunate to have resource teachers and a full-time School Counselor. To learn more about how Monsignor Slade Catholic School helps our students with learning or developmental challenges click here.
Academic Enrichment: Monsignor Slade Catholic School values the opportunities to expand on students' learning outside of the classroom. We focus on interactive and project-focused activities that enhance a student's experience and knowledge regarding a new concept. To learn more about our Academic Enrichment programs please click here.
Student Services: As part of Monsignor Slade's commitment to its students, the school support staff includes a certified reading specialist/special educator, resource teacher, licensed registered nurse, and a nationally certified school counselor. In addition, the school has a team of consultants, which includes neuropsychologists from The Kennedy Krieger Institute. To learn more about our student services click here.