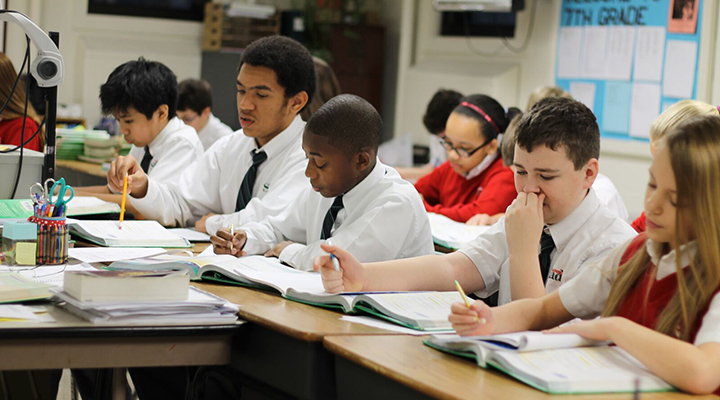 Student Performance
Standardized test scores are not the only measure of a school's quality. These tests are designed to assess an individual student's performance as compared to all students nationally. They do not compare one school's quality to another. Many factors should be considered when choosing a school, including educational philosophy, curriculum quality, teacher credentials, class size, location, cost, availability of resources, discipline policy, opportunities for parental involvement and communications.

Each year, Johns Hopkins University Center for Talented Youth (CTY) conducts a talent search based on standardized test scores. To qualify, 4th-8th grade students must score in the 95th percentile in the verbal, total math and/or total battery. Monsignor Slade is proud to announce that this year 13% of our students are eligible to participate in JHU's Center for Talented Youth programs.
Students are assessed multiple times annually via NWEA MAP assessment testing. The assessments measure student performance in reading, language arts, mathematics, and science and social studies.