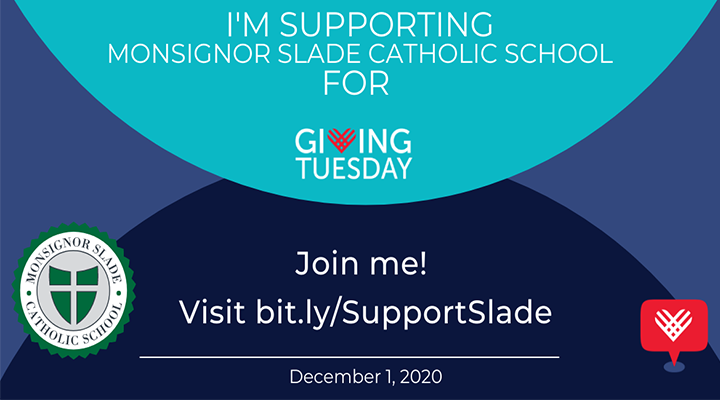 Will you support Monsignor Slade on #GivingTuesday?
Giving Tuesday is a global movement of giving to share talents and resources. It is also a day in which donor participation greatly supports efforts to advance Monsignor Slade Catholic School.
This year, our GivingTuesday participation is off to a great start!
Will you help us reach a new one-day donation record?
You can donate online at bit.ly/SupportSlade.