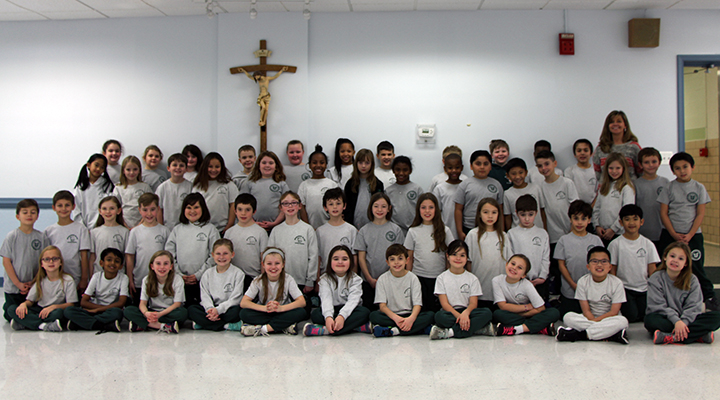 Third Graders Support Senior Dog Sanctuary
Monsignor Slade's 3rd grade students are making a difference in the world. After completing a Language Arts Unit on Making a Difference, the 3rd grade students decided to collect money for the Senior Dog Sanctuary in Severn. The students were asked to do extra chores around the house or in their neighborhood to earn money. Some chose to donate birthday or Christmas money. After one month the students collected $279.77.
Each student wrote a letter to the Sanctuary describing how they earned the money and why they wanted to help. The owner and staff at the Sanctuary were delighted to receive the letters and the check. We are so proud of our students! They have truly made a difference.