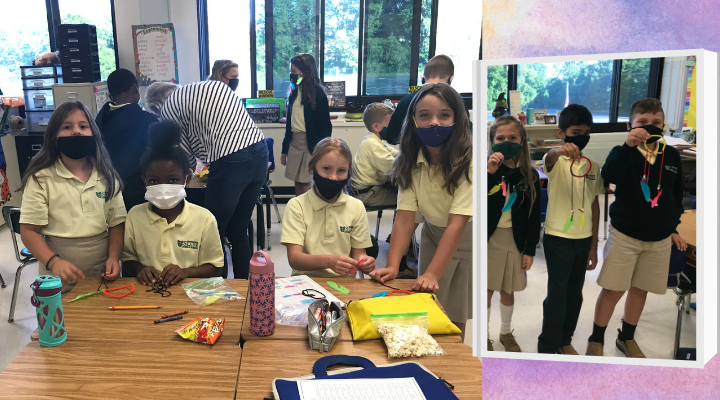 Third Graders Catch Dreams after Reading Realistic Fiction
Mrs. Winter's 3rd Grade English Language Arts classes completed a unit on realistic fiction. After reading a story about a little boy whose family was part of the Ojibwa Native American tribe, they discussed dream catchers and learned what that handcraft symbolized to the boy, his family, and the tribe.
During class, the students made their own dream catchers with yarn, hoops, beads, and feathers. Hope your creations capture all the wonderful dreams and help you to realize how much life holds for you, Third Grade!