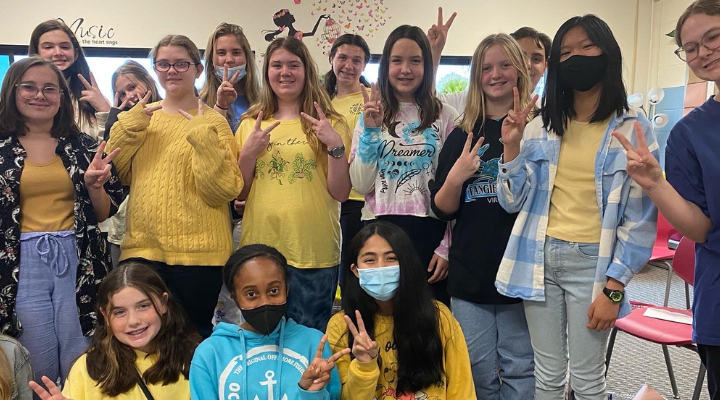 Students and Faculty Consecrate Russia, Ukraine to the Immaculate Heart of Mary
Our school community gathered to pray for peace in Ukraine and to take part in a special prayer service led by Fr. Austin, pastor of Christ the King, to ask for Mary's intercession in Russia and Ukraine. Wearing blue and gold our students, faculty, and staff prayed the Joyful Mysteries of the Rosary.

Father Austin poignantly expressed the dedication Catholics have to the Blessed Mother and how she is able to intercede with Jesus often making miracles happen. His message to the children and our school community is moving as he explains that Pope Francis asked that all Catholics pray together to consecrate Russia and Ukraine to the Immaculate Heart of Mary.

The Monsignor Slade Community raised prayers and funds totalling more than $1300 to be donated to Catholic Relief Services in support of children and families living in Ukraine.

Father Austin encouraged all to pray the rosary or the Hail Mary daily during this conflict and earnestly ask and believe that our prayers and faith can bring peace.