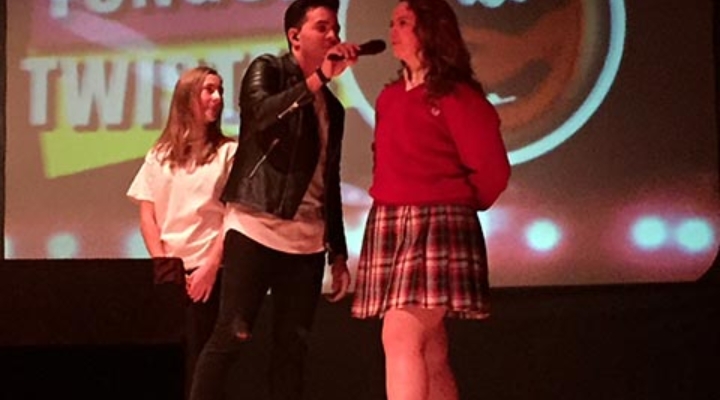 Spanish Language Concert Offers MSCS Students Reasons to Shine
Our 7th and 8th graders recently attended Emir Sensini's "Brillaras" concert at Old Mill High School. The goal of "Brillaras" to encourage students to continue in Spanish language study in hopes of becoming bilingual. Emir Sensini of Rosario, Santa Fe Province, Argentina, is a singer and composer who strives to share positive messages. Sensini has recorded two albums that have received wide acclaim, Dejate Llevar and Valorate.
In 2015, through his music and a passion for sharing positive messages, Sensini joined Justo Lamas Group singing and dancing his way into schools across America.
The students had the opportunity to dance and sing along with Emir and listen to his message of how following his dreams led him to travel the world doing what he loves. That no matter what struggles you are presented with you can succeed and SHINE
The students thoroughly enjoyed themselves, singing and dancing and our very own Cristian Rodriguez won the dance off!