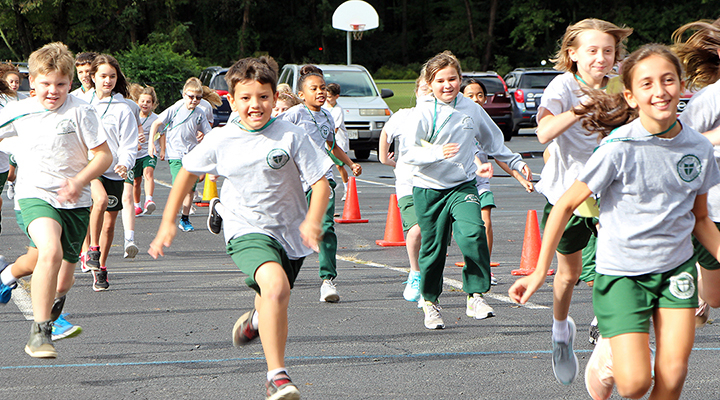 Slade's Race for Education Is Off to Great Start!
Monsignor Slade students recently raced with their classmates to raise funds for our school. After many gray and cloudy days, the children enjoyed running, walking, and dancing with their teachers and classmates under blue and sunny skies.
Each student was asked to mail or deliver ten letters to friends or family members who might support them and their school. The students' successful efforts have garnered more than $6,000 thus far. Thank you to all of our donors who have been most generous!
Donations will be accepted through October 29, 2018. If you have not received a letter, you can also support a Monsignor Slade student you know online: https://www.msladeschool.com/giving/fundraisers/race-for-slade
All proceeds from the Race for Slade will help in purchasing solar blinds for our classrooms, allow for continued technology upgrades, and will aide in the development of our first-floor Discovery Zone, a STEAM-driven discovery room for our students in Pre-K4 through 1st grade.