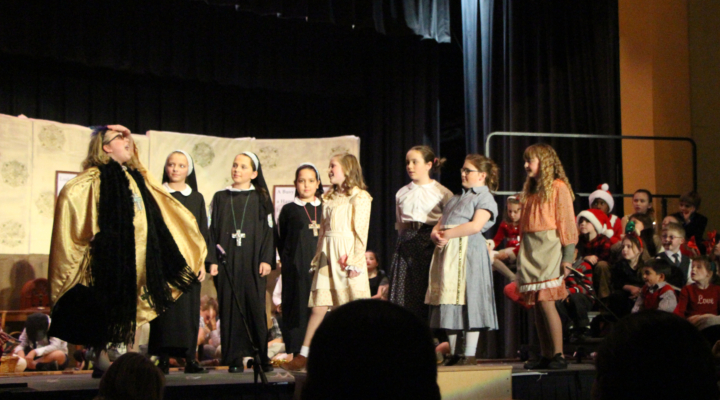 Slade Students Perform "On Christmas Day in the Morning"
Monsignor Slade students in 3rd - 5th grades performed "On Christmas Day in the Morning" on December 12 and 13, 2018 for a packed house.
Under the direction of Mrs. Karin Abbott, music teacher and arts integration specialist, the students auditioned for the play in October and spent the last three month practicing and preparing to perform.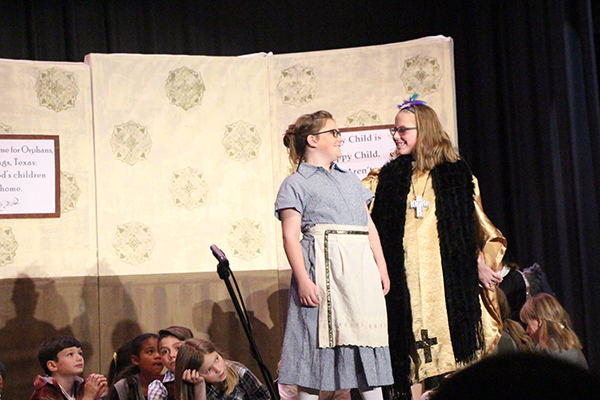 Mrs. Irene and Eva Albergotti discuss the adoption of an "Amen Brother".
"On Christmas Day in the Morning" tells the story of Little Angels Orphanage in Shortcomings, Texas. Edward Hancock, on the Board of the orphanage, informs Miss Irene, the director, and Miss Lou Ann and Miss Tiny (Irene's assistants) that this Depression-era orphanage may close if enough adoptions do not take place before the end of the year. Through the clever high-jinx of one particular orphan, Bobby, a bus full of individuals end up broken down at Little Angels two days before Christmas.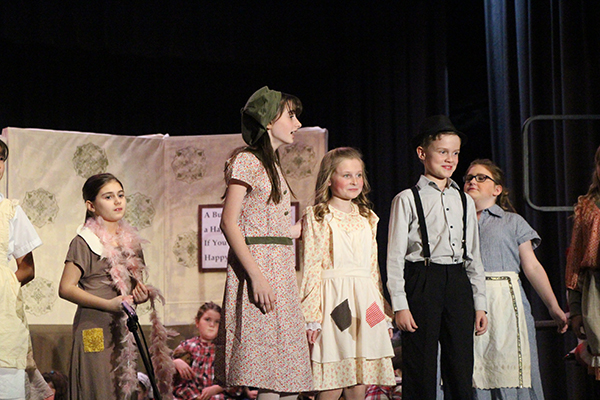 Among those stranded are Janice, the bus driver, Eva Maria Albergotti (an evangelist), Albert Winship Matague III (an actor), the Amen Sisters: Faith, Joy, and Charity, and Lucy, an ornery orphan, adopted then unadopted seven times. Lucy is adopted then runs away from the "Perfect Mom and Perfect Dad" to return to the orphanage.
Together the orphans determine a plan to keep their home and stick together by trusting in the Lord. Lucy helps the others realize they should be looking for their perfect parents and that they could be cared for as Joseph cared for Jesus.
Students in Pre-K4 through second grade served as the chorus for the show. They entertained the audience with Deck the Halls, Oh Little Town of Bethlehem and other holiday favorites.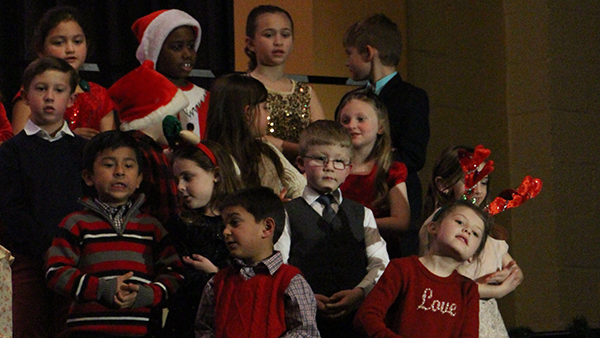 At the show's end, many orphans had found homes and the orphanage remained open. A team of 8th graders volunteered as stage crew, learning the behind-the-scenes work of theater under Mrs. Abbott's instruction. The entire cast and crew showered Mrs. Abbott with praise and very much appreciated the opportunities she has created for them at Monsignor Slade.