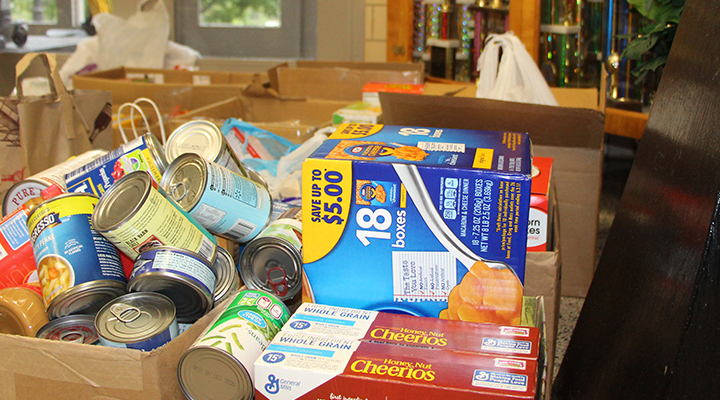 Slade Students & Families Collect Food for the Hungry
Annually as the school year begins, Monsignor Slade Catholic School participates in the Worldwide Freedom Harvest. Held annually for the past 17 years, this non-perishable food drive benefits local soup kitchens, shelters, families, and individuals. The culmination of our efforts always coincide with the anniversary of September 11, 2001 as a way to honor the victims and heroes of that life-altering event.
In 2018, our students and families collected 672 pounds of food! Thank you for all of your support. It is our mission to serve and to instill a spirit of service in the students and families we come in contact with every day.
The Freedom Harvest helps to lessen the impact of hunger for some in our local area since this human need is immense in Maryland. Monsignor Slade Catholic School contributes to this food drive in partnership with Happy Helpers for the Homeless.