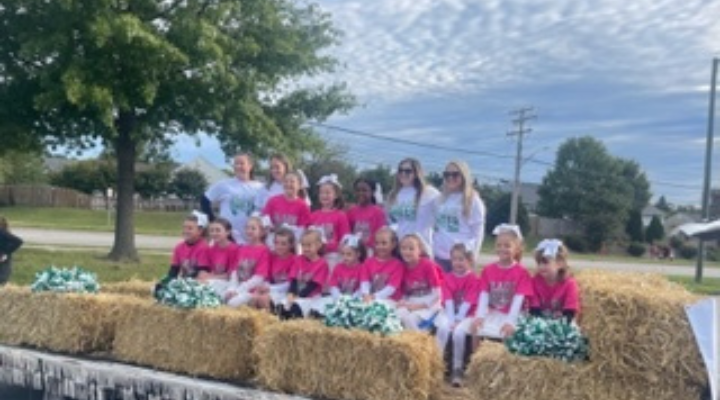 Slade Cheer is Recognized for Infusing Local Community with Joy
In September, cheerleaders on the Monsignor Slade Catholic School cheer team decorated and performed on a float in the Linthicum Parade. This local community event is a long-standing tradition in the Linthicum community; all community organizations are welcome to join in the parade by entering a float.
The cheerleaders placed 3rd in the float competition, in part for "bringing such joy and enthusiasm" to the Linthicum community after many difficult years of having to cancel, postpone, or decrease the Linthicum Community Day event footprints.

Recently, Delegate Mark Chang, a member of the Linthicum community visited campus to honor our cheerleaders' participation in Linthicum Day. Mr. Chang encouraged the girls to continue to be wonderful ambassadors for their school and to bring that sense of joy and excitement to all that they do.