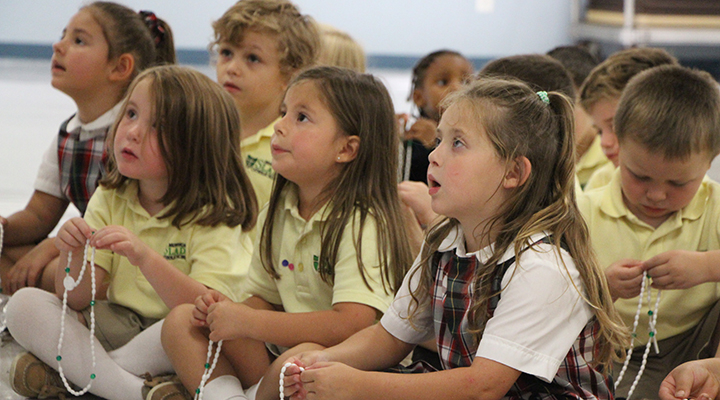 Kindergarten Students Receive Rosaries from Rosary Guild
Every year students in the Monsignor Slade Rosary Guild gift handmade rosaries to our kindergarten students. In doing so, the students have an opportunity to grow in their faith and to potentially develop a greater understanding of and devotion to Mary, the Blessed Mother.
Members of the Rosary Guild and our kindergarten students gather to learn why the rosary was created, how to pray the rosary, and then have a prayer service and pray the rosary together.
This year our kindergarten students will be able to use their new rosaries at our weekly prayer service when the entire school prays a decade of the rosary together.