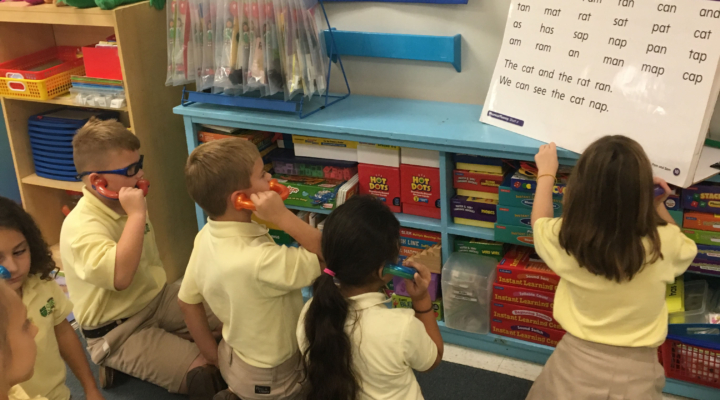 Hearing Your Voice While Reading Improves Skill
Did you know that reading skills may improve when a reader can hear his or her own voice?
First graders at Monsignor Slade have a chance to hear themselves loud and clear as they quietly practice their reading with the use of the Toobaloo®.
The Toobaloo® is an excellent tool with which to practice while students become more confident, independent readers. The tool helps students to improve reading fluency, phonics, articulation, and voice.
Ms. Federline, Monsignor Slade's 2018 Teacher of the Year, piloted a Reading Resource Program at our school. She encourages young students to read with positivity and heaps of love. Her classroom offers flexible seating, fun imagery, and a really joyful place to tackle the challenges one encounters when first learning to read or developing new literacy skills.