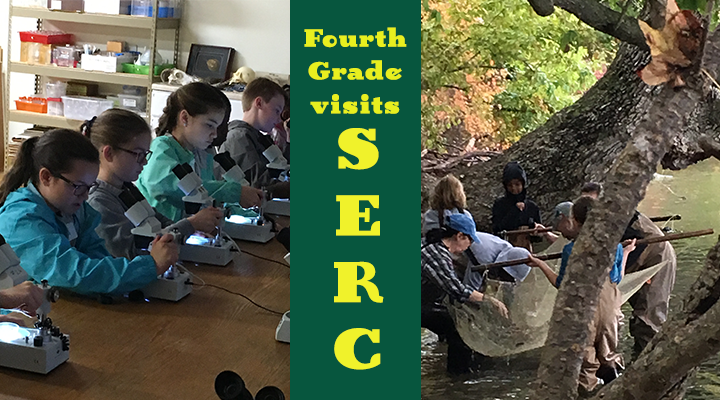 Fourth Graders Win Waste-A-Weigh Challenge!
In the fall, fourth grade students at Monsignor Slade visited the Smithsonian Environmental Research Center (SERC) for a field trip. Their visit fell during a competition for all schools who visited from Spring 2019 to Fall 2019. The goal of the contest was to see which group or class visiting could create the least amount of waste when visiting SERC.
Fifty-one school participated including first grade students at Monsignor Slade who attended while in Kindergarten last spring. An average of 2.15 oz. of trash per person was created by attendees from the 51 schools.
Monsignor Slade's fourth grade class generated the least amount of trash with 0.01 oz of trash per person. Jillie Drutz, Public Engagement Program Assistant at SERC, said, "This is incredible; our team was so impressed with your class! I remember that you were undertaking a similar zero waste challenge for the entire school year--I hope that winning the SERC contest will inspire the students to keep up the good work!"
Contest winners were awarded a microscope!