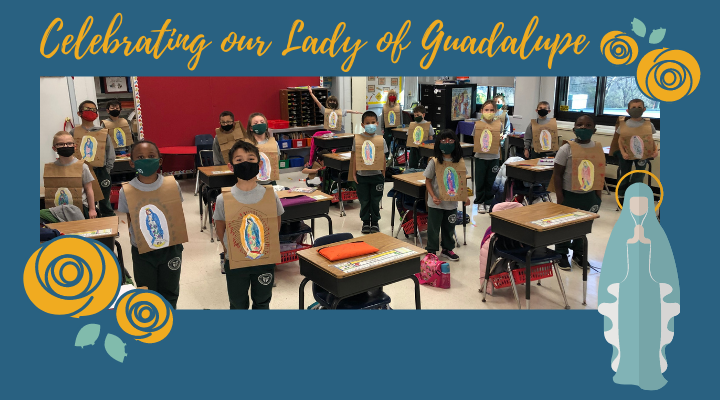 First Graders Create Tilmas to Honor Our Lady of Guadalupe
First grade students in Miss Byerly's class celebrated Mary's birthday in a special way. After hearing the story of St. Juan Diego, the students colored designs featuring Our Lady of Guadalupe on paper grocery bags.
They were then able to don the bags like a cloak to represent the tilma belonging to St. Juan Diego on which an image of the Blessed Mother (depicted as Our Lady of Guadalupe) appeared. The time they spent creating these works of art is evident! The unique design and detail incorporated by each student makes each tilma so beautiful!
Miss Byerly's class is so proud!