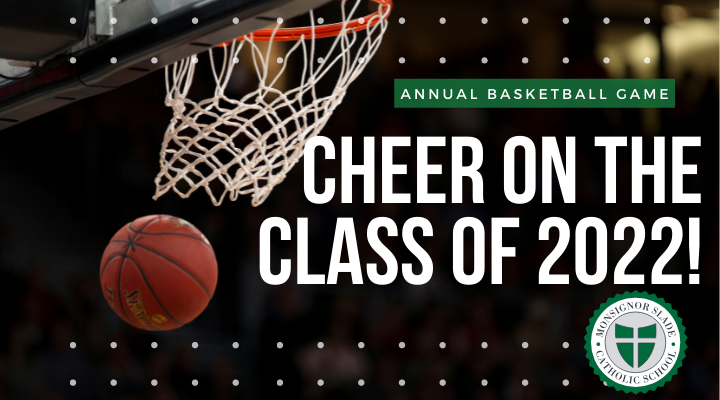 Cheer on the 8th Graders on Friday Night!
Please come out and cheer for our 8th Grade class as they compete against our all-star Parents/Coaches team.
The game will be held at Mount St. Joseph High School's Smith Arena on Friday, May 6th. Doors open at 6:30 p.m.; the game will begin at 7 p.m. Mount St. Joseph High School is located at 4403 Frederick Avenue, Baltimore, MD 21229.
Tickets are just $2 each and will be sold at the door. Concessions and raffle tickets will be available. All proceeds from raffle ticket and concession sales will go to the Class of 2022. Hope to see you there!