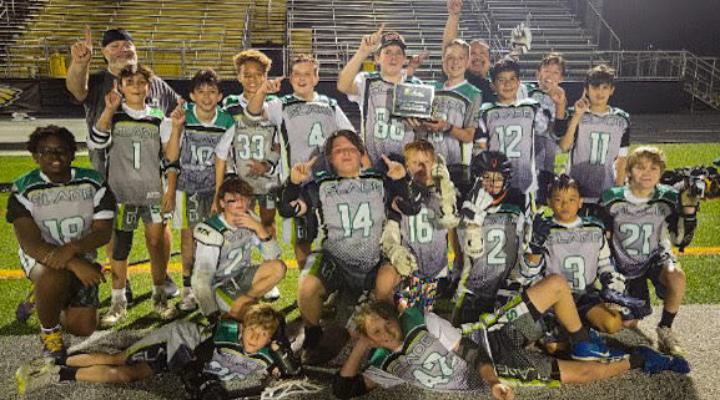 Champions! Boys' Middies Lacrosse Team Brings County Title to Slade!
Congratulations to the Slade Boys Middie Lacrosse team who beat Severna Park to win the county Championship this week! The boys won their final game of the 2023 lacrosse season with a 3-2 victory of Severna Park to remain undefeated and win the Anne Arundel County A Division Championship.
Highlights of the game included awesome goaltending by Cooper Williams who had 16 saves and earned the game ball. The Slade players had a great season! They are: John Albanese, Gabe Macaraeg, Tanner Rinius, Joe Sunderland, Cooper Williams, Raul Cedeno, Connor Gunshol, Karson Mundell, and Jesse Rogers.
The boys would like to thank Sra Mondor, Mrs. Urbas, Mrs. Lemanski, Mrs. Herbert, Mrs. Johnson, and Mrs. Debbie as well as the many Slade students and families who attended the game to show their support.
Congratulations on your winning and undefeated season! We are so proud of your commitment your school and your sport! Way to go, Anne Arundel County Youth Lacrosse Champs!