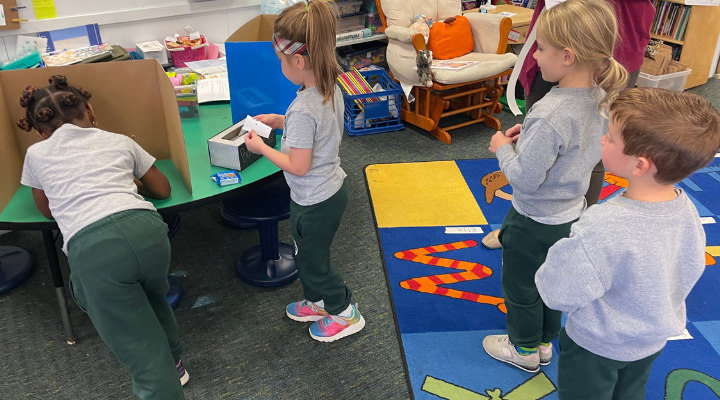 A Special Election Occurs in Pre-K4
Today is Election Day! Marylanders will vote for a governor to succeed Governor Larry Hogan and other executive offices. Elections will also take place for the eight seats in the United State House of Representatives, one of the state's U.S. senators, and the state legislature.
Mrs. Padencov and Mrs. Kripas gave children in their preschool class the opportunity to have an exciting election of their own. Our four-year-olds at Monsignor Slade Catholic School voted for the winning cookie today. Teachers gave students the opportunity to understand why voting on Election Day is an important civic duty and an age-appropriate experience of the voting process.
With cleverly created election booths, special ballots, ballot boxes and a lot of excited students cast a vote for their favorite cookie. The cookie candidates were the Mondelez Nabisco Oreo and the Mondelez Nabisco Chips Ahoy!
Seventeen voters determined that the favorite cookie of Mrs. Padencov's Pre-K4 class on Election Day in Maryland… the Oreo! Then, they happily ate Oreo cookies in celebration of their experience.